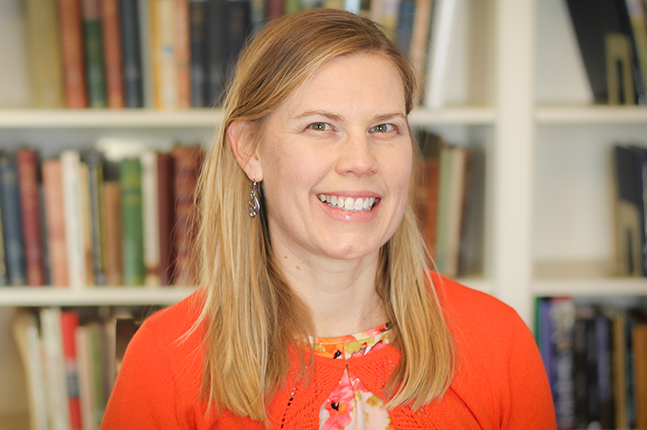 Senior Director of Marketing Communications & Editor of The Scroll
Email | (513) 523-6345 Ext. 232
Contact Jennifer For:
Design, Branding Assets, and Marketing
Print and Email Communications
Graphic Support
As the senior director of marketing communications and Dr. William F. Dean endowed chair in editing and communications, Jennifer promotes the organization's values to members, potential members, and stakeholders while assisting in the accomplishments of all related engagement strategies of Phi Delta Theta, outlined in its strategic plan Phi Delt 2030. These tasks include leading the organization's communications calendar, brand standards and alignment, design, editing, writing, managing the creation and distribution of The Scroll magazine, and Salesforce Marketing Cloud email marketing. In addition, as Scroll editor, she will work with undergraduates, alumni, and GHQ staff to create and gather content, proofread, and ensure all messaging aligns with the values of the Fraternity.
Jennifer joined the Fraternity staff in July 2016. She brings over twenty-five years of experience as a graphic designer, with fifteen of those years working on various projects for Phi Delta Theta, including The Scroll.
She graduated from Ohio University with a BA in English and a minor in history. The love of reading, history, and travel led her to study abroad in Wales at Swansea University during her junior year. Jennifer lives with her husband, Mark, and three cats in Kettering, Ohio. Outside the office, she enjoys reading, yoga, cycling, travel, music, gardening, cooking, and photography.